Expanding the Boundaries of Sustainability
Treating our animals, the environment, our producers and the communities that support us with respect are as important to us as caring for our customers.
Creekstone Farms' Keys to Sustainability
Today most of those who eat meat define sustainable meat as how well the animal was treated and raised — subjects like organic farming, humane animal handling and being free of antibiotics or hormones are important to them.1 At Creekstone Farms, we take our commitment to sustainability beyond the animals in our care and extend it across every aspect of our business, including our ranchers, team members, consumers and the communities where we live and work.
Our commitment to sustainability is anchored in three core areas:
Environmental Stewardship
Taking Better Care of Tomorrow Together
From our producers on family ranches and farms to the family at our processing facility, we are devoted to the well-being of the land, the animals and the people we work with every day.
Environmental Stewardship
At
Creekstone Farms
, everything we do is tied to the land, so we take great care to reduce our impact upon the natural world:
We work with producers who employ sustainable practices like rotational grazing, where cattle are moved to different pastures to give the plants and soil time they need to recover.
Our processing plant and distribution center is designed with wind and solar energy, energy-efficient LED lighting and water reuse and reconditioning systems to help conserve limited natural resources.
We are making incremental improvements to reduce and replace single-use plastics and non-recyclable materials in our packaging with renewable materials.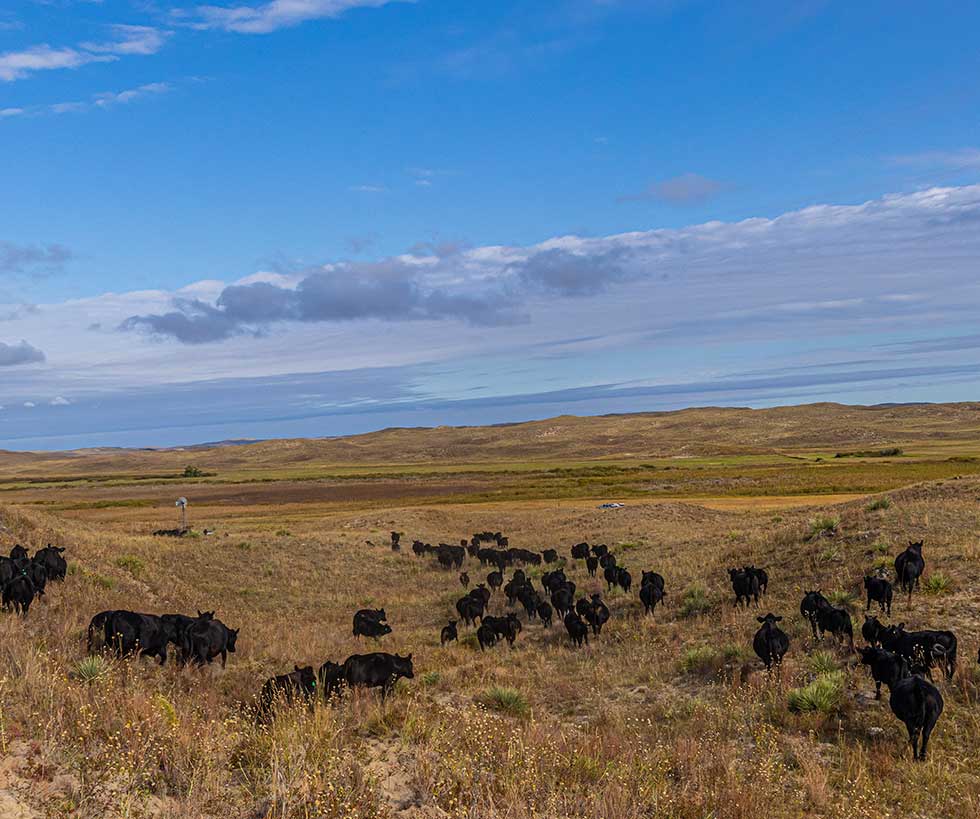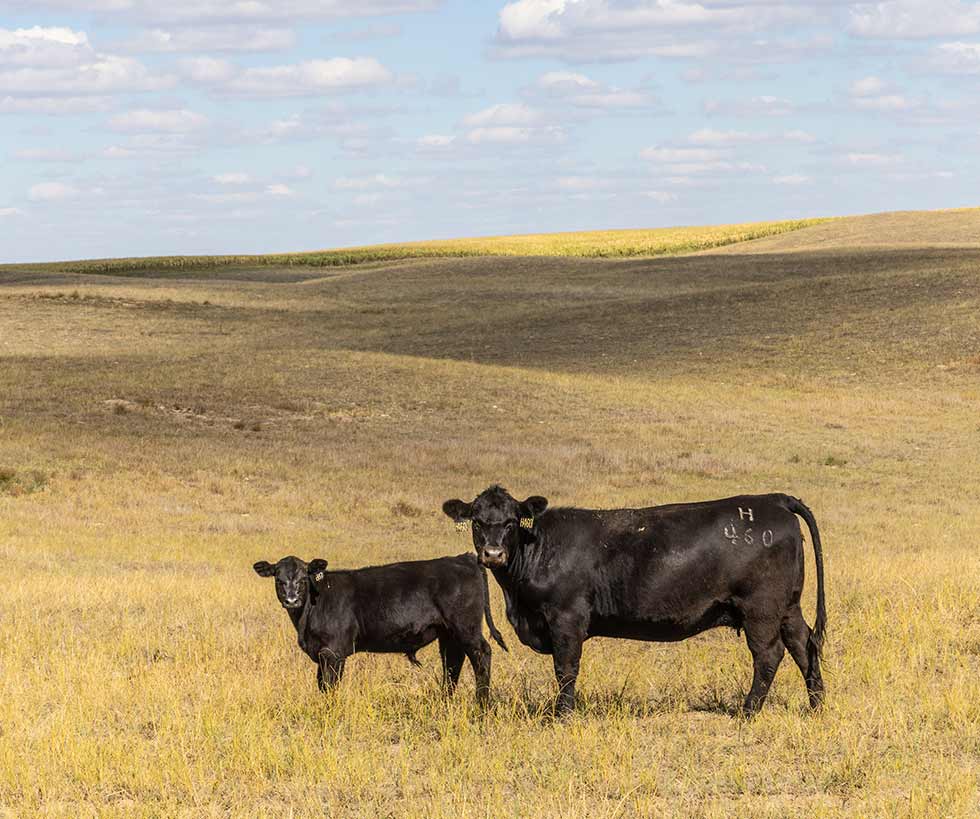 We all depend on the animals under our care for our lives and livelihoods, so every aspect of our production process is designed for safe and humane animal handling:
We work with ranchers whose number one priority is humanely and sustainably raising their animals with respect and dignity.
Our Natural Black Angus Beef is produced from cattle raised with Certified Humane® animal-handling practices to give today's consumers the peace of mind they're hungry for.
Our All-Natural Heritage Duroc Pork is sustainably and humanely raised crate-free to help your customers feel good about the food they enjoy.
Our Kansas processing facility was designed by renowned animal authority Dr. Temple Grandin to ensure that the animals are treated humanely to reduce stress and fear.
Our Local Community and Team Members
Our view of sustainability includes raising the quality of life for everyone in the communities where we live and work:
We are dedicated to helping our customers and consumers understand where their food comes from.
Our Arkansas City, Kansas, processing facility is founded on the cornerstones of animal welfare, worker safety, food safety, traceability and product quality.
We established the Walnut Valley Learning Center near our processing facility to provide on-site childcare for more than 100 of our team members' children.
Our automated distribution center significantly reduces injuries, labor and human error, improves efficiency and ensures more consistent product quality and accurate order fulfillment.
Creekstone Farms has become one of the largest employers in Arkansas City, Kansas, with a significant economic impact on the community and the families who live there.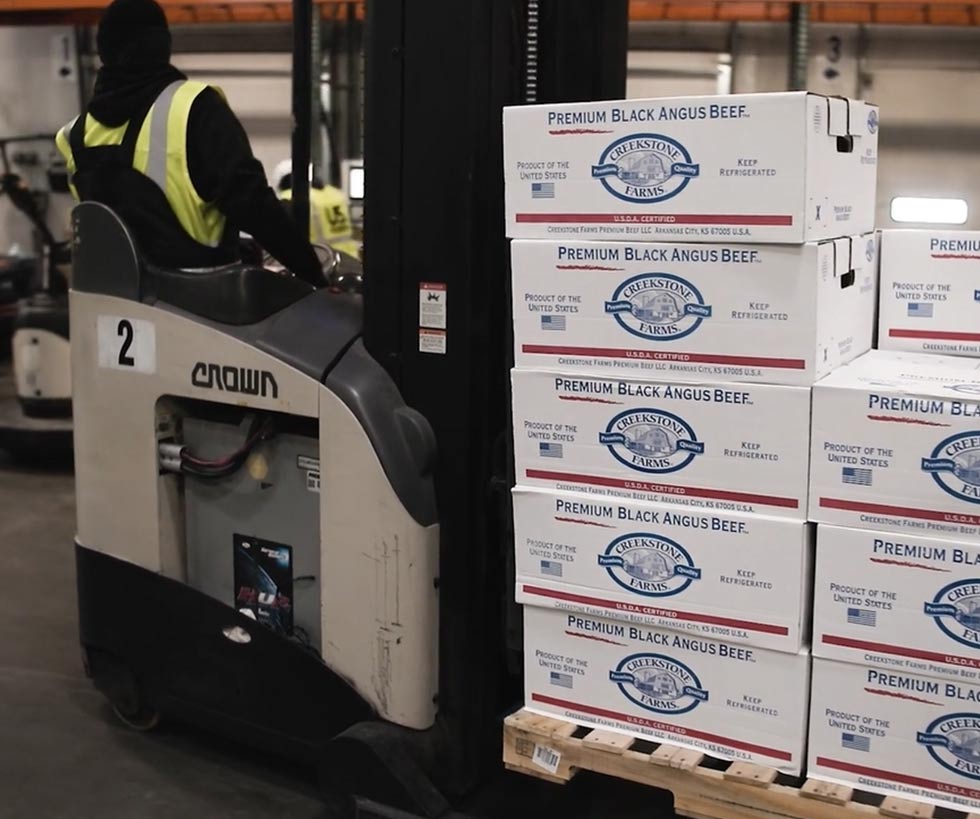 Sources
1Midan Marketing, Sustainably Raised Meat Research Report, July 2021